Whether at a lubricant factory, orphanage, potato company or fish-pickling plant, Kim Jong Un has conducted sporadic visits to odd and quirky North Korean sites throughout the years.
Through the years, Kim has visited several companies, including a "newly-remodeled" Pyongyang Teacher Training College and trackless trolley factory, around the regime's capital to provide "field guidance," according to North Korean propaganda. The despot is often photographed with a massive grin and interacting with factory workers as several officials stand in the background taking notes — about something — during the visit. The only details released about the trips come through the official state news agency, KCNA.
Kim usually includes praise for the workers.
At times, he's joined by his rarely-seen wife, Ri Sol Ju, and his sister, Kim Yo Jong, with the women often seen peering at glass cases of beauty products or standing — smiling — behind the despot.
Here are some of the more bizarre photos of Kim during his visits.
2013 to 2016: Kim at a foodstuff factories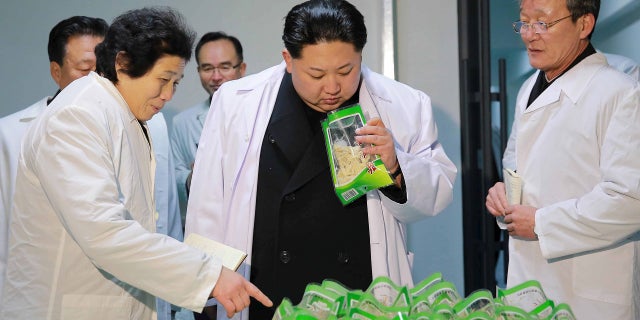 Kim was photographed visiting foodstuff factories several times since assuming power in 2011. He inspected biscuits at Foodstuff Factory No. 354 in 2013 while officials took notes behind him. The leader visited Pyongyang Chidren's Foodstuff Factory in 2014 wearing a large furry hat and lab coat while holding a package of food. Another visit in 2015 had him giggling in front of a glass case of packaged food.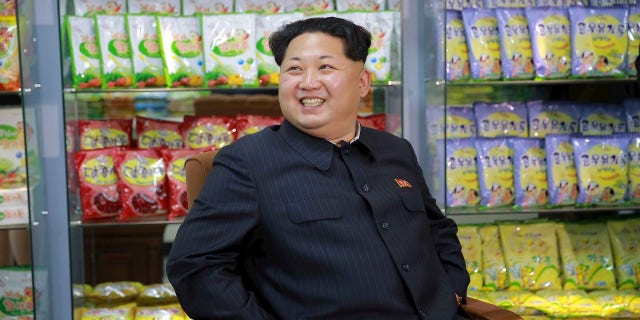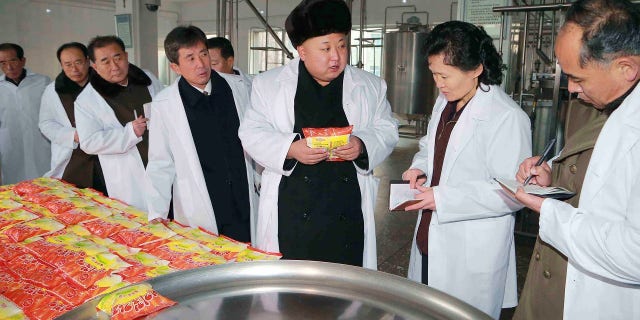 The leader's visit to Kumkop General Foodstuff Factory for Sportspersons came after the facility went through a complete renovation, KCNA reported. The state-run news agency added Kim was "pleased" that production was occurring on a "highly intensive basis."
August 2014: Kim at a lubricant factory…
See more photos and continue reading at FOXNEWS.com